About the ward
The Gynecology and Obstetrics Department has 44 beds (including 4 delivery beds) and provides inpatient services in the field of diagnosis, conservative treatment and surgical treatment of female diseases, treatment of pregnancy, childbirth and puerperal pathologies, and provides hospital care for physiological births.
 Pregnant women can use the childbirth school at the Ward, and those giving birth can use family deliveries and lactation counseling.
 The department organizes regular webinars for pregnant women about deliveries taking place at the hospital.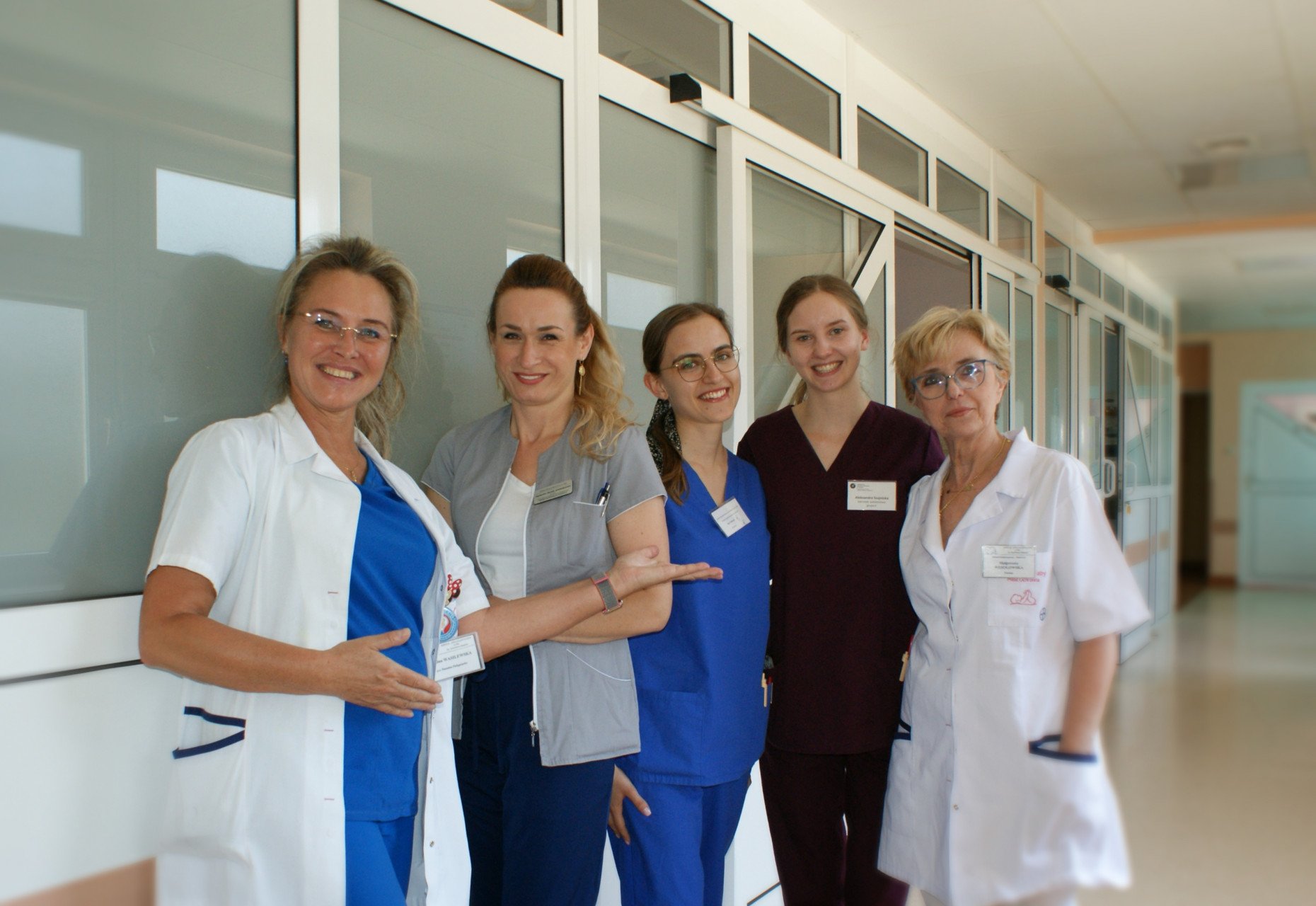 Services
 The services provided by the department include in particular diagnostics and treatment of: 
 large, medium and small procedures of the lower reproductive system,
 large, medium and small surgeries of the upper reproductive system,
 oncological treatments of the reproductive system,
 threatened or completed miscarriage, termination of dead pregnancy,
 miscarriage induction
 conservative treatment of the lower and upper parts of the reproductive system,
 conservative treatment of the urethra, fallopian tubes and pelvis,
 conservative treatment of malignant neoplasms of the reproductive system,
 childbirth, multiple birth, premature birth,
 pathology of pregnancy and puerperium: diagnosis, observation and treatment.
For the patients
If you want to give birth in our ward, you can see the delivery rooms by prior arrangement by phone - tel. 67 21 06 602 and talk to the staff.
 A Mum does not have to take the baby personal itemas until the birth. However, if she wants the child to wear their own clothes, she can take them with her, e.g. diapers, wet wipes, cosmetics (if Mum has chosen a specific brand), 4-5 jbaby tops, 4-5 pairs of rompers or bodysuits, 2 caps , baby wrap, small package of nappies.