About the ward
The Cardiology Department with the Hemodynamics Laboratory has 48 beds, including 6 beds with Intensive Cardiac Supervision. The performed tests allow to assess the structure of the heart, the advancement of the disease and the progress of its treatment.
The intensive cardiological supervision room has equipment for teletransmission of acute coronary syndromes, which allows to shorten the path of a patient with a heart attack to invasive treatment in the Hemodynamics Laboratory.
In the intensive cardiological supervision room, there are 6 non-invasive monitoring stations, equipment for urgent diagnostics and interventions at the patient's bedside (echocardiograph, defibrillators, temporary stimulation, intra-aortic counterpulsation pump, pericardial drainage sets).
Cardiologists implant pacemakers and cardiodefibrillators. They perform angioplastyand ablation procedures.
The Hemodynamics Laboratory, in the immediate vicinity of the department, has two hemodynamic laboratories where we perform scheduled and urgent procedures. Thanks to the full 24-hour hemodynamic duty, it is possible to treat patients with acute coronary syndrome at any time of the day or night (by immediate coronary angiography and coronary angioplasty).
In our department, treatment and diagnostics are performed by experienced cardiologists, and care is provided by specialized nurses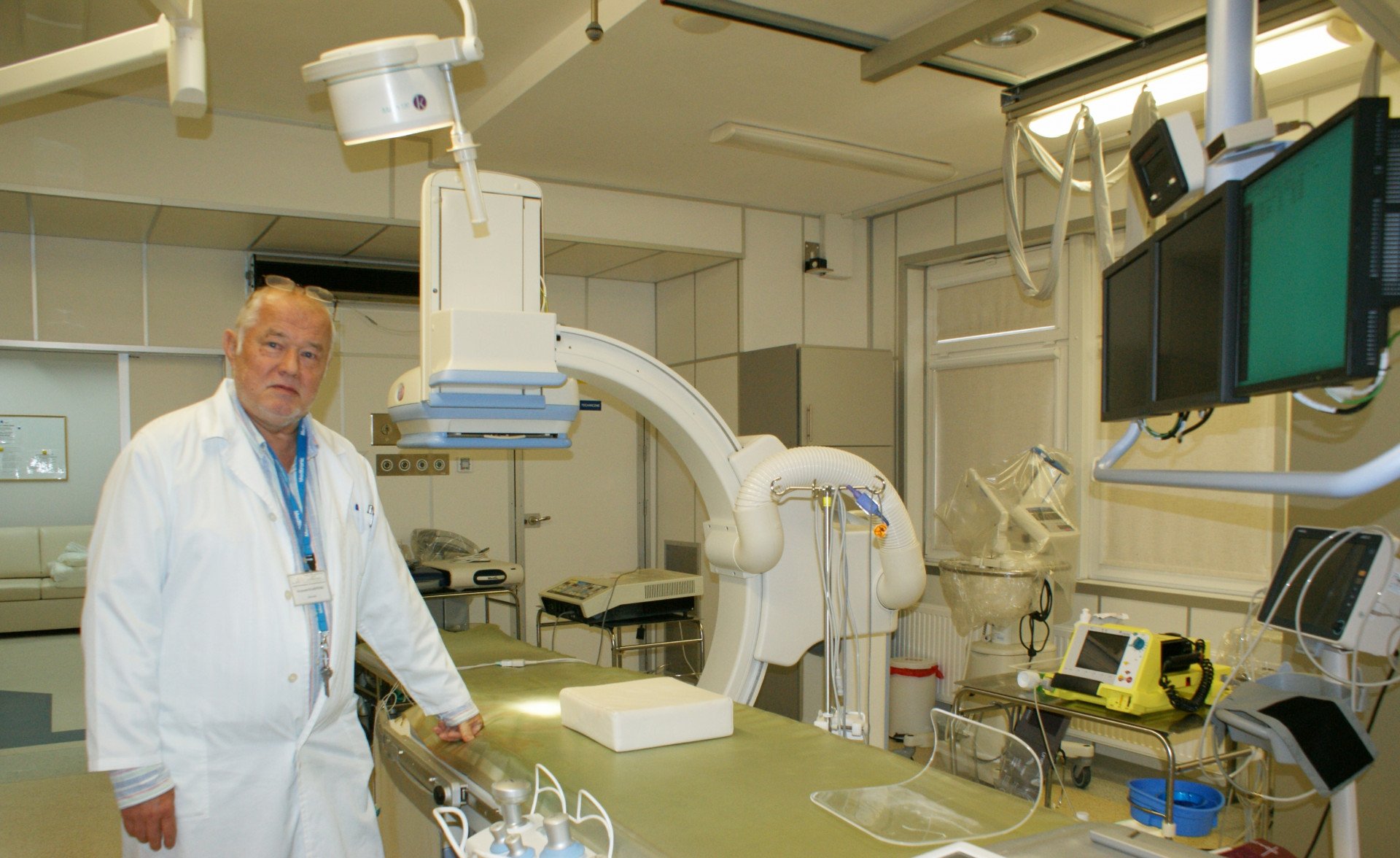 Services
The services provided by the department include in particular diagnostics and treatment of:
diagnostics of rhythm disorders,
syncope diagnostics,
diagnosis of ischemic heart disease,
treatment of arterial hypertension,
treatment of heart failure,
coronary angiopoplasty: implantation of DES-eluting stents, rot ablation, ablation,
echographic examination of the heart,
transesophageal echo,
exercise tests,
verticality tests,
pressure and ECG recorders,
ECG recordings.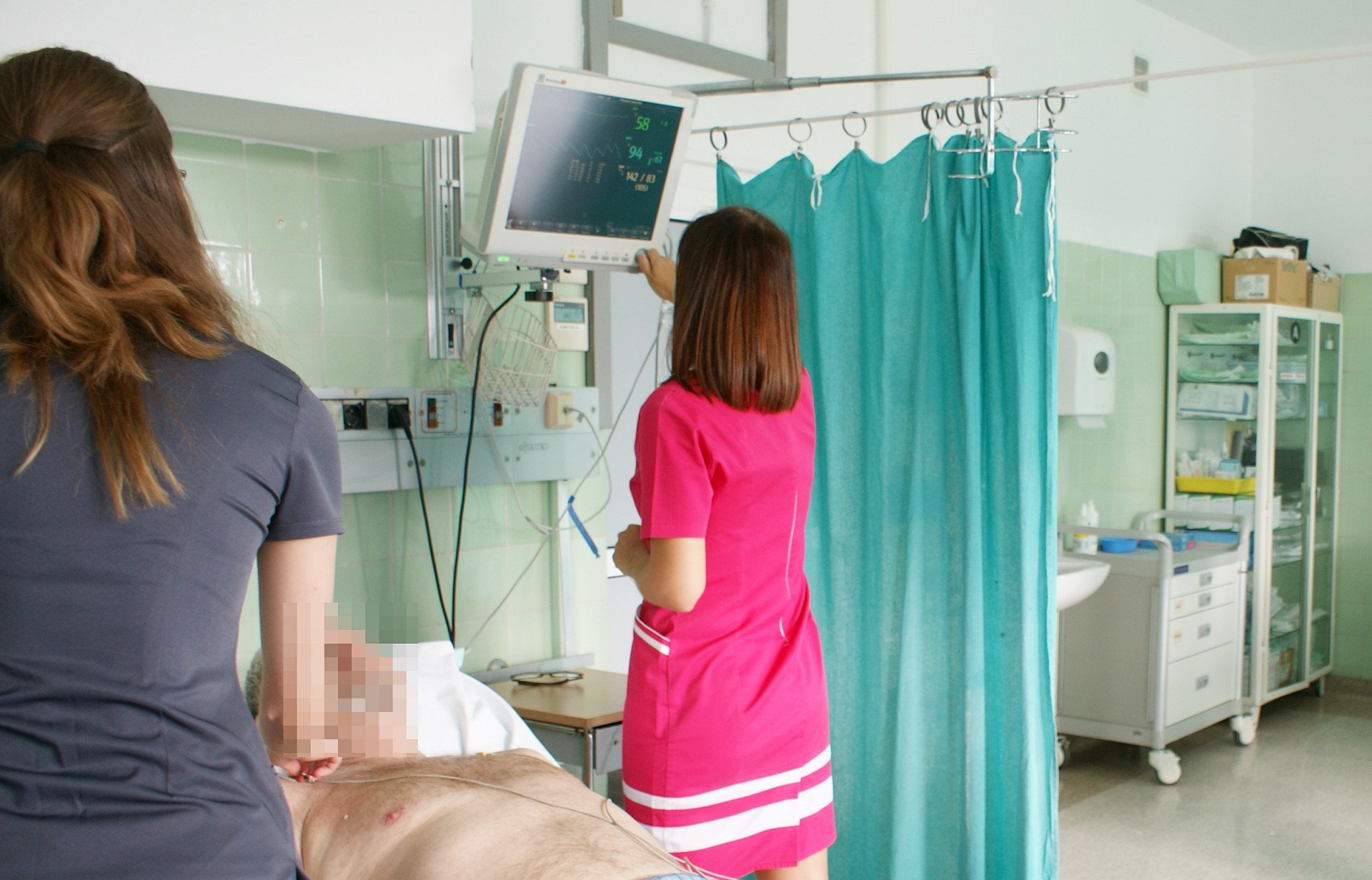 For the patients
Nurses educate our patients on risk factors for ischemic heart disease.
Information about planned admissions is provided by the department's medical secretaries at the telephone number: 67 2106 413 and about admissions for examinations and coronary angiography at tel: 67 2106 563