About the ward
The Chemotherapy Department deals with the treatment of neoplastic diseases, the most common in our society, i.e. breast cancer, lung cancer, colorectal cancer, prostate cancer and other less common ones.
The department monitors the results of applied therapies and treats any complications in accordance with the applicable standards in cooperation with other departments of the Hospital and diagnostic cells, in particular with the Department of Radiology, Department of Pathomorphology, Department of Laboratory Diagnostics.
The department uses perioperative chemical treatment in patients treated in the Department of Oncological Surgery, Department of Urology Oncology, Department of Thoracic Surgery and Department of Gynecology.
Doctors and nurses attend council meetings as part of the Rapid Diagnosis and Treatment of Oncological Diseases (DILO) package. On a daily basis, the Department cooperates with the Department of Radiotherapy of the Greater Poland Cancer Center in Piła, using combined treatment - radiochemotherapy, recommended for the treatment of certain types of cancer.
 In addition, oncological patients who do not require hospitalization can use the Chemotherapy Outpatient Clinic, which has 8 stations for the administration of cytostatics and adjuvants.
 Patients are looked after by qualified medical and nursing staff who systematically improve their qualifications.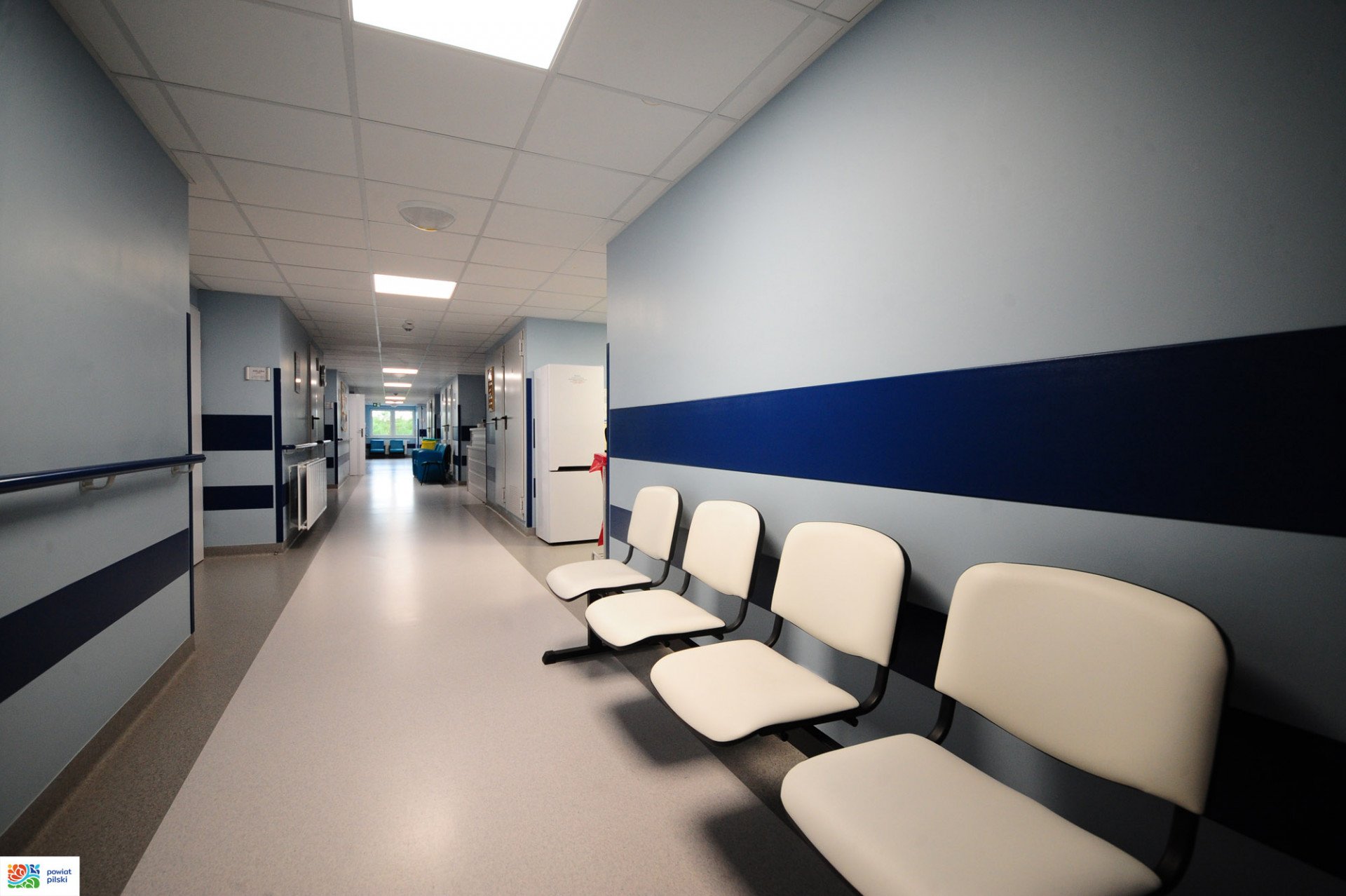 /galeria: fot. Robert Judycki Powiat Pilski/
Services
The services provided by the department include in particular diagnostics and treatment of:
 systemic treatment of neoplastic diseases,
 treatment of complications of oncological therapy,
 control examination during oncological therapy.
For the patients
The department is newly renovated and has 24 beds. Double patient rooms are equipped with bathrooms. We also have two isolation rooms for patients in serious condition, mainly with neutropaenic fever, who require special treatment conditions.
Patients requiring specialist treatment not available in our center are referred by us to reference centers, mainly the Greater Poland Cancer Center in Poznań and the Oncology Center in Bydgoszcz.